Is Buffalo Chicken a Condiment?
Zac thinks it just might be. He's got an instagram profile dedicated to all things condiments called @condimentology, follow that. So can buffalo chicken qualify as a condiment? 
The dish that sparked this debate was poutine, a food native to Quebec consisting of fries topped with cheese curds and gravy. On this particular occasion the poutine was topped with buffalo chicken as well. Here is Zac's argument:
.
"The base being the fries drizzled with gravy. This gravy takes a liquid form, adds a new flavor, and is meant as an accessory to the base thus classifying as a condiment, but we move onto the cheese curds. Are these condiments? If your answer is no, how are they different than the gravy? Just because they are solid??? What about when they melt to liquid form are they then a condiment? That brings me to my next point: the buffalo chicken. If we classify cheese curds as condiments, then we must classify this chicken as a condiment, but if we begin classifying chicken as condiment, where will the line start and stop???"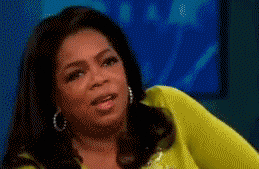 It stops right here. The most common definition of a condiment is something along the lines of a spice, sauce, or other such substance that is used to add to, complement, or enhance the flavor of a food or dish. I would take it a step further and tighten that up; a condiment, to include herbs, seasonings, spices, and oils, and sauces is not consumed on its own as food while simultaneously elevating, adding to, or enhancing the flavor of food. 
What is this madness? While you can consume ketchup on its own it's not intended, marketed, or traditionally used for that purpose. If I use a sock as a glove by putting it on my hand, is it a glove? No. While the buffalo chicken is adding to the flavor of the main dish, in this case poutine, it is available as a dish on its own. If you add chicken to a dish you're just combining two separate dishes and enjoying them together, like a salad or something. This is the case with any foods used as "condiments", they're not true condiments, just another flavor in a food salad.
But maybe I'm wrong, is my thinking too narrow?
Please reload